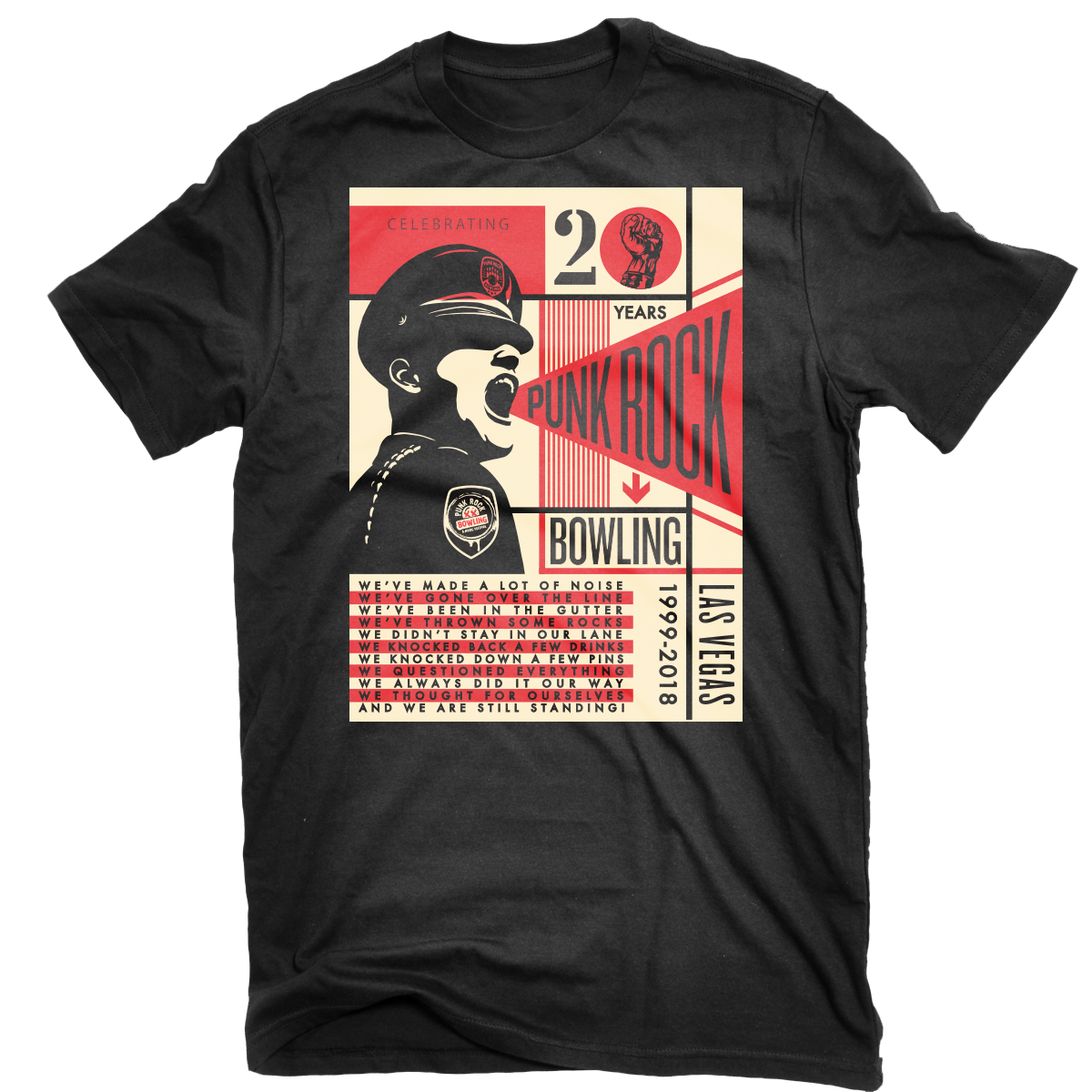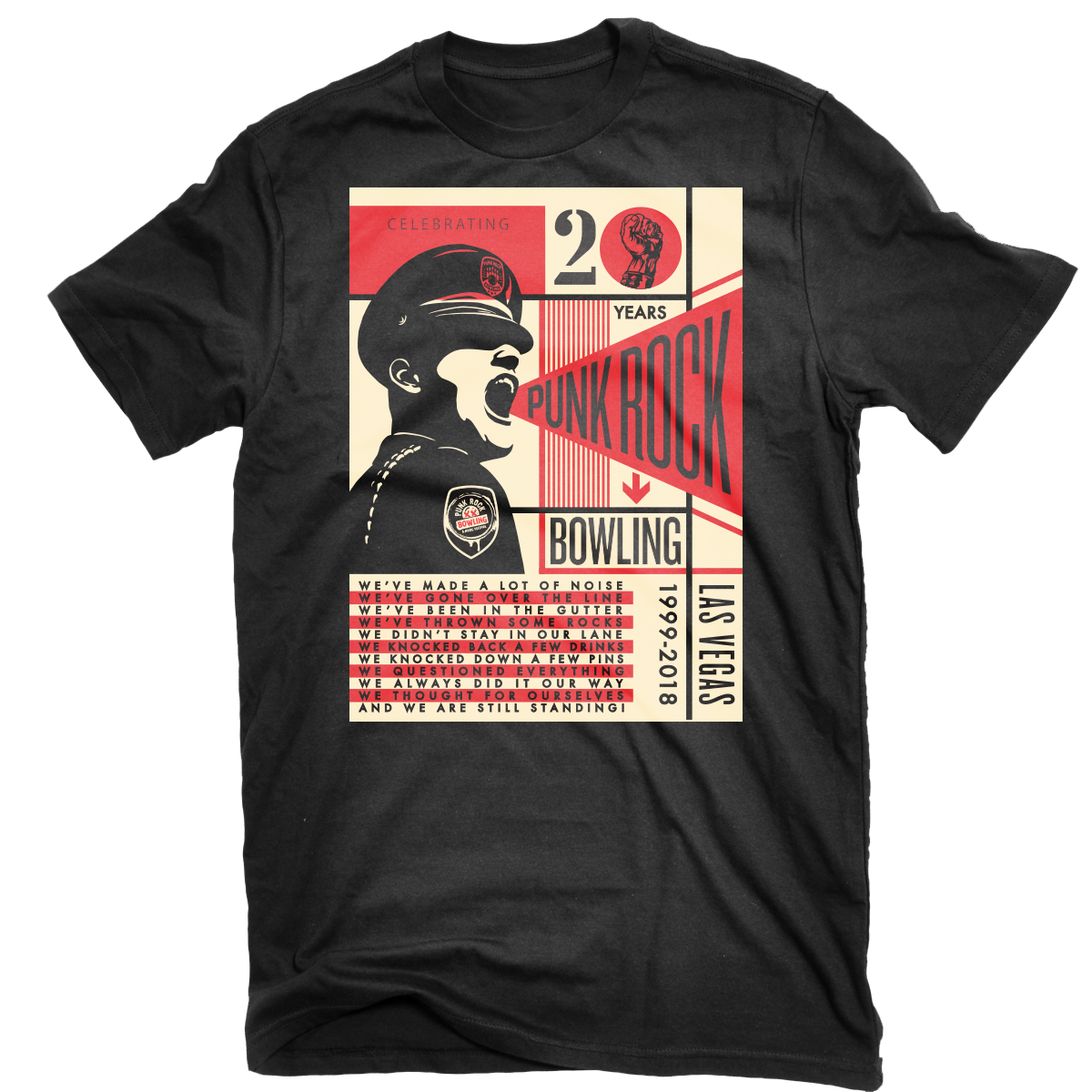 20 Year Tee Shirt by Shepard Fairey
2018 Punk Rock Bowling 20 Year Anniversary Limited Edition t-shirt designed by Shepard Fairey.
(Back is blank)
Shepard Fairey (OBEY) is a long time fan and contributor to the D.I.Y. punk music and art scene and graciously offered to design our 20 Year Anniversary Book cover and t-shirt with his art.